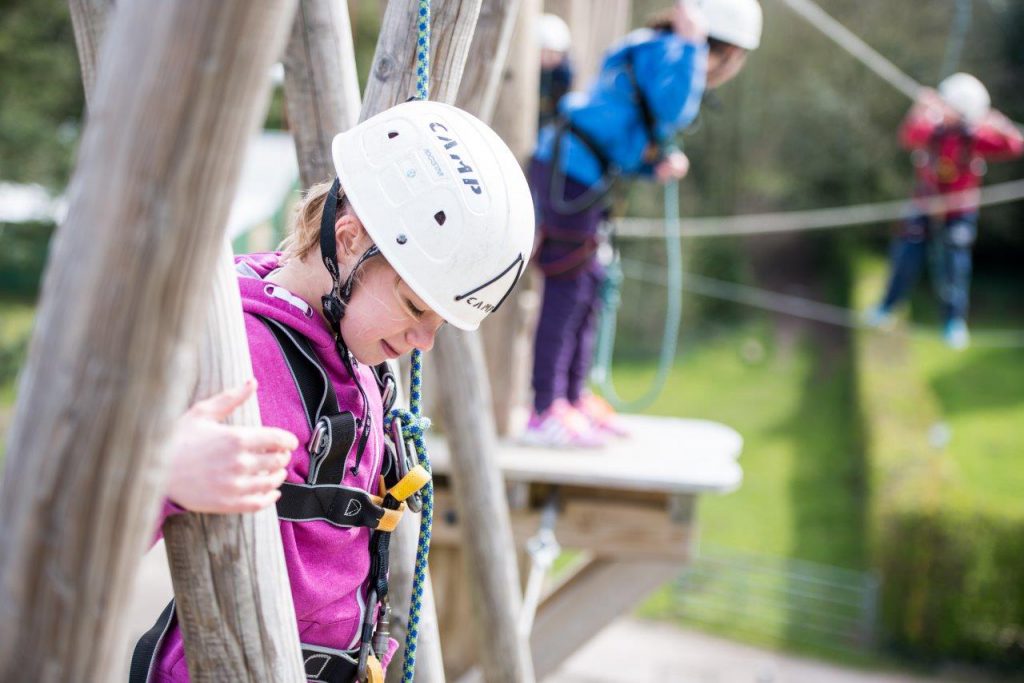 Parents and Guardians
If your child is interested in Scouts, or you're keen for them to become involved, take a look at what we do and some of the questions we're most frequently asked by parents and carers.
You can also view our Parent Guides for more information on each section.
All section badge placement diagrams
Please click to enlarge: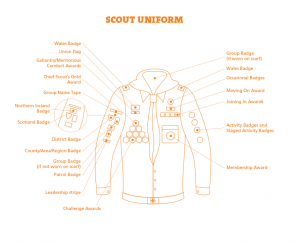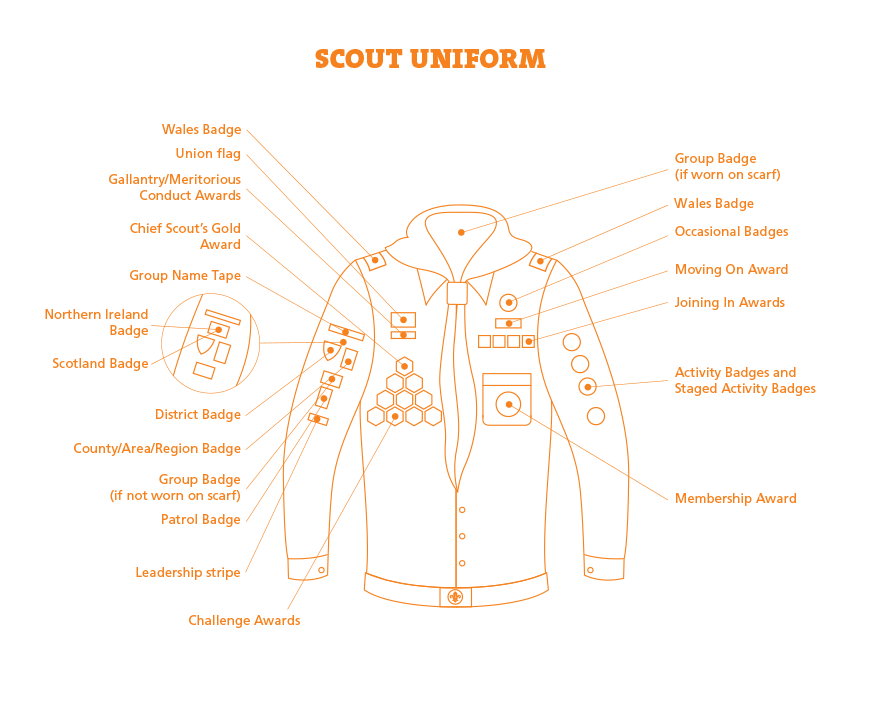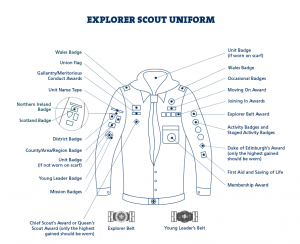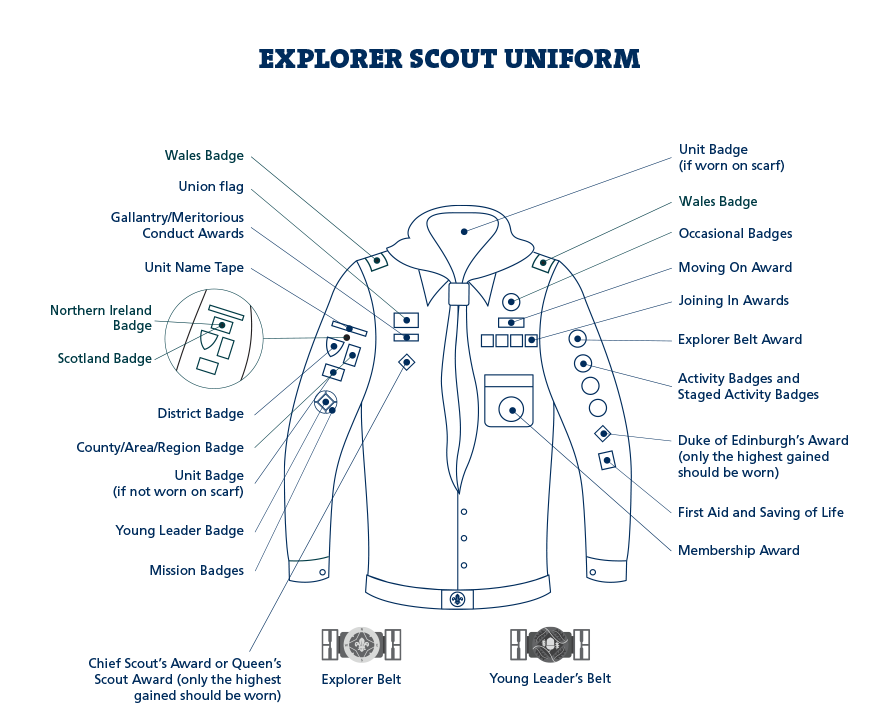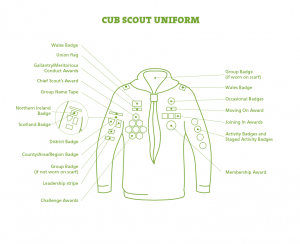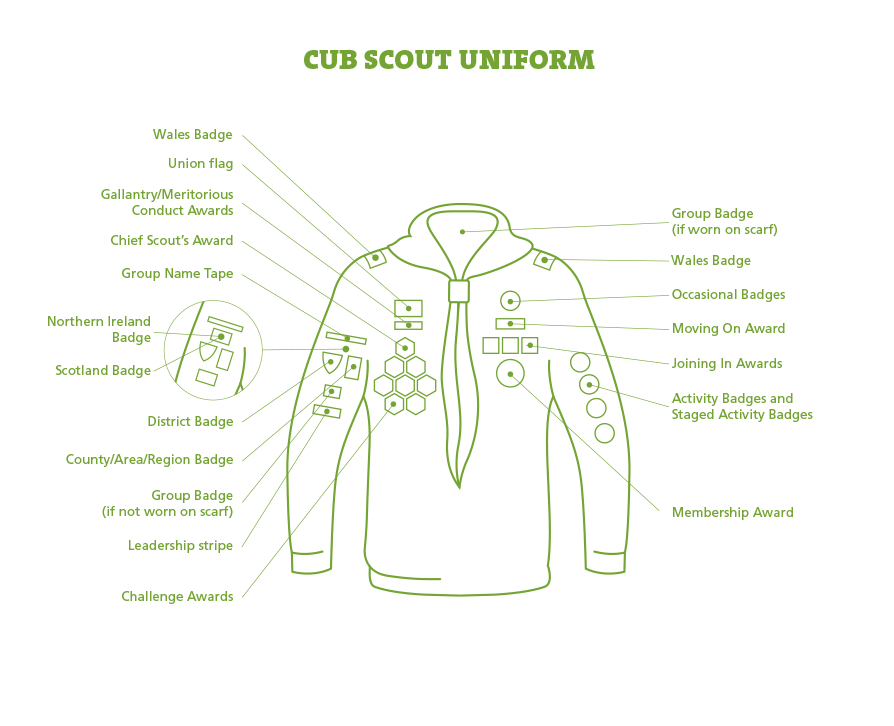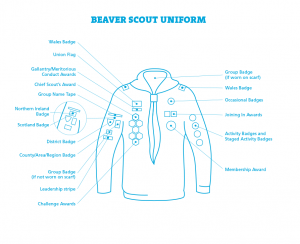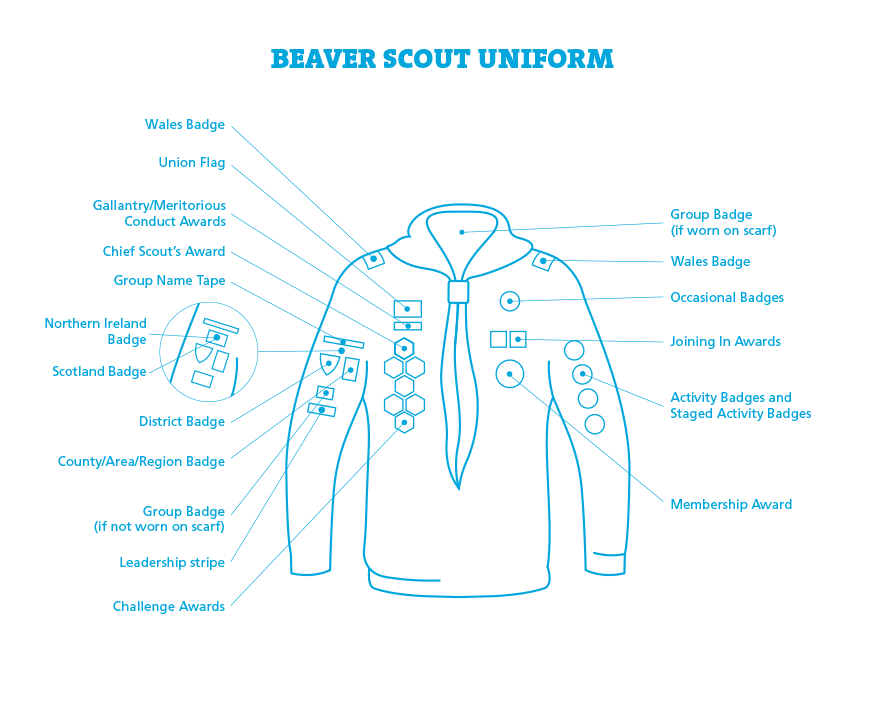 Adult Volunteers
Please view the following links to find out more about volunteering:
Member Resources
Here are a few links to handy resources for our Leaders and helpers within the Belper District. Each will take you directly to the materials uploaded to The Scout Association website.
Scouting magazine archive
From the list below you can read or download the previous Scouting magazine issues:
Scouting magazine supplements
You can also download activities from the Spring 2017 edition of Scouting magazine here: